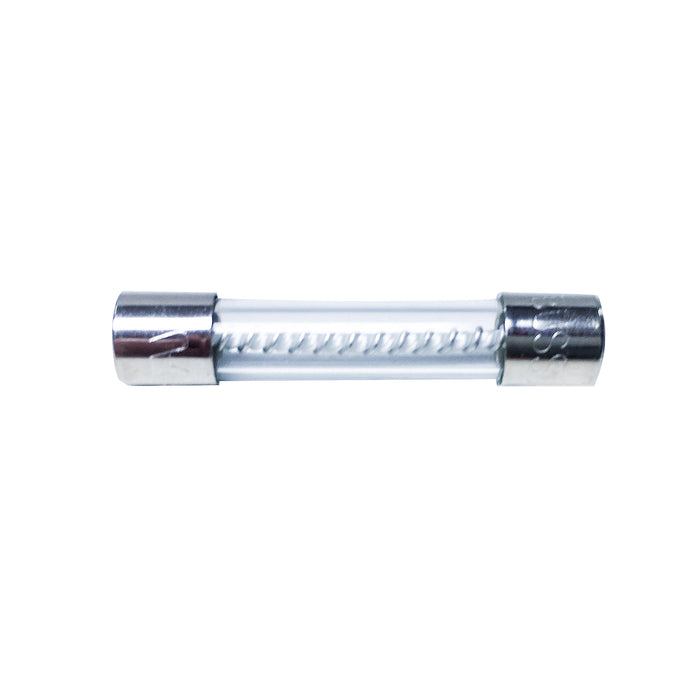 Product Overview 
A replacement fuse for specific instrument types.
Fuses should be replaced by appropriately trained personnel in accordance with the instructions provided in the instrument's user guide.
Rapiscan Systems recommends that you always maintain an adequate supply of consumables and routine/as-needed maintenance parts in order to ensure uninterrupted operation of your instrument.
Product Information
Voltage Rating - 32V
Ampere Rating - 15A
Dimensions - 31.75 mm x 6.35 mm
Time Delay
Materials

Body - Glass
Caps - Nickle Plated Brass
For the MobileTrace and Hardened MobileTrace this fuse is used in the end of the vehicle power adaptor cable.
Applicable Product Range
Itemiser 3, Itemiser 3E, Itemiser DX, MobileTrace (all models), Hardened MobileTrace