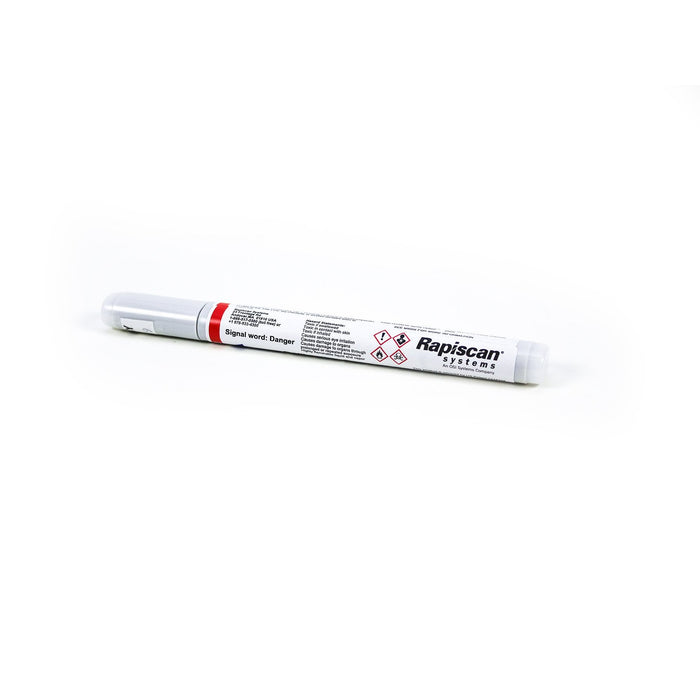 Product Overview 
This calibration pen provides an alternative method to calibrate an instrument by applying calibration solution directly onto a sample trap.
A sample trap with calibration solution on it then functions the same way as a standard calibration trap, and therefore MUST only be used once and then discarded.
This item should ONLY be used in accordance with the instructions provided with the product.
Rapiscan Systems recommends that you always maintain an adequate supply of consumables and routine/as-needed maintenance parts in order to ensure uninterrupted operation of your instrument.
Product Information
Style - Sketch marker with felt chisel tip
Shelf Life - Best Used by Date on label - 12 months from date of manufacture 
Storage Recommendation - Refrigerate when not in use
Contents - Approximately 4 ml of calibration solution
Applicable Product Range
Itemiser 3, Itemiser 3E, Itemiser DX, MobileTrace (all models), Hardened MobileTrace
Please note that use of the calibration pen may not be approved by all regulators for all configurations and applications.