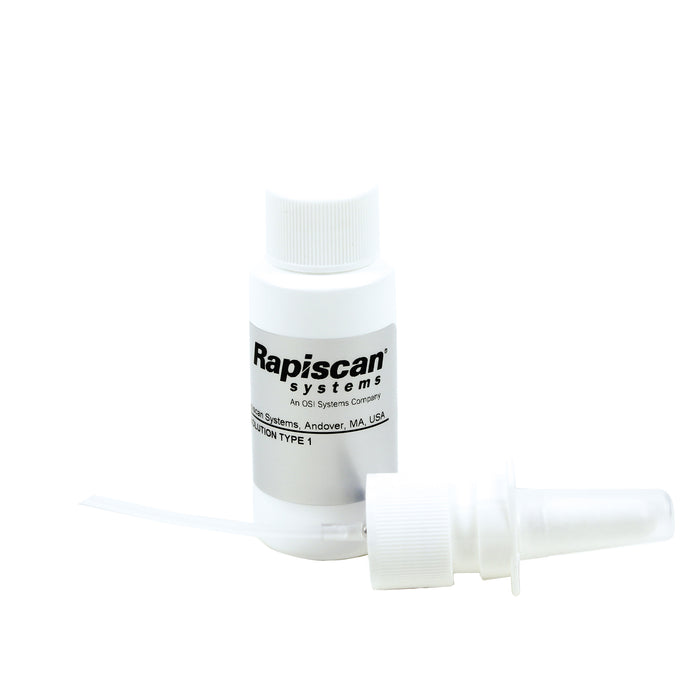 Product Overview
This clearing spray is used for clearing a specific type of alarm when an instrument displays a Insert Prep Clearing Trap message on the status indicator. 
This item can be used by appropriately trained personnel in accordance with the instructions provided in the instrument's user guide.
Rapiscan Systems recommends that you always maintain an adequate supply of consumables and routine/as-needed maintenance parts in order to ensure uninterrupted operation of your instrument.
Product Information
Clearing solution containing 30 ml of deionised water
No shelf life
1 Oz HDPE white opaque bottle
Metered pump spray - 0.1cc per pump
Applicable Product Range 
Itemiser DX