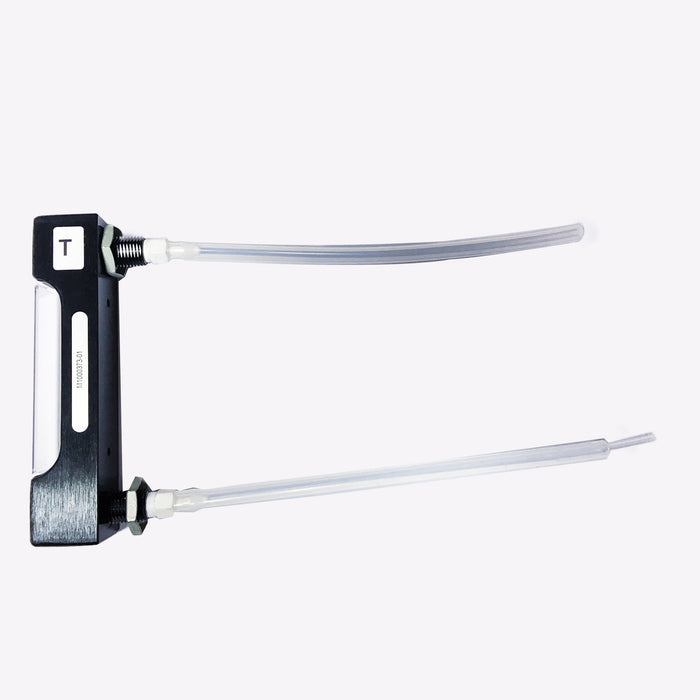 Product Overview
This single flow meter is used during routine and as-needed maintenance procedures for setting the instruments flow rates and ensuring the pumps and flows are calibrated appropriately for correct instrument operation.
This part should be used by appropriately trained maintenance personnel in accordance with the instructions provided in the instruments user guide.
Please note that this meter may also be listed as M1000373-01. This meter is identical to M0001931 but has a different tubing configuration.
Product Information
25-125 cc/min flow meter
Natural Nylon screw fittings
Semi-Clear White Silicone Tubing

4.75 mm Internal Diameter
9.5 mm External Diameter

FEP Teflon Tubing

3.175 mm Internal Diameter
4.75 mm External Diameter
Applicable Product Range
Itemiser 4DX, Itemiser 4DN