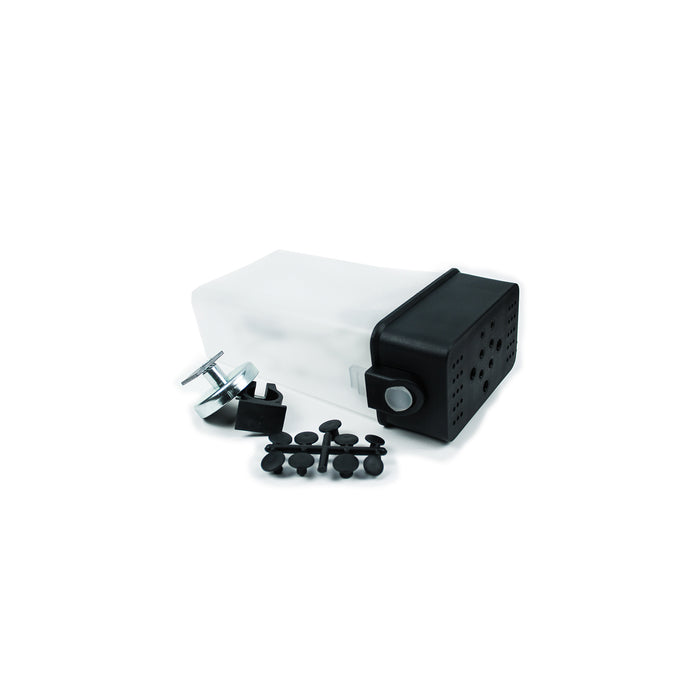 Condensate Bottle, Jun-Air Compressor
Product Overview
This replacement condensate bottle is intended for use with all Entryscan instruments equipped with a Jun-Air compressor.
The condensate bottle collects moisture/water that builds up during an instruments daily use. The condensate bottle is emptied as part of the standard as-needed maintenance procedure.
This item should be replaced by appropriately trained maintenance personnel in accordance with the instructions provided in the instrument's user guide.
Product Information
Includes:

Bottle, Bottle Top
Top Plugs
Magnet Assembly

Capacity - 1 L
Applicable Product Range 
Entryscan